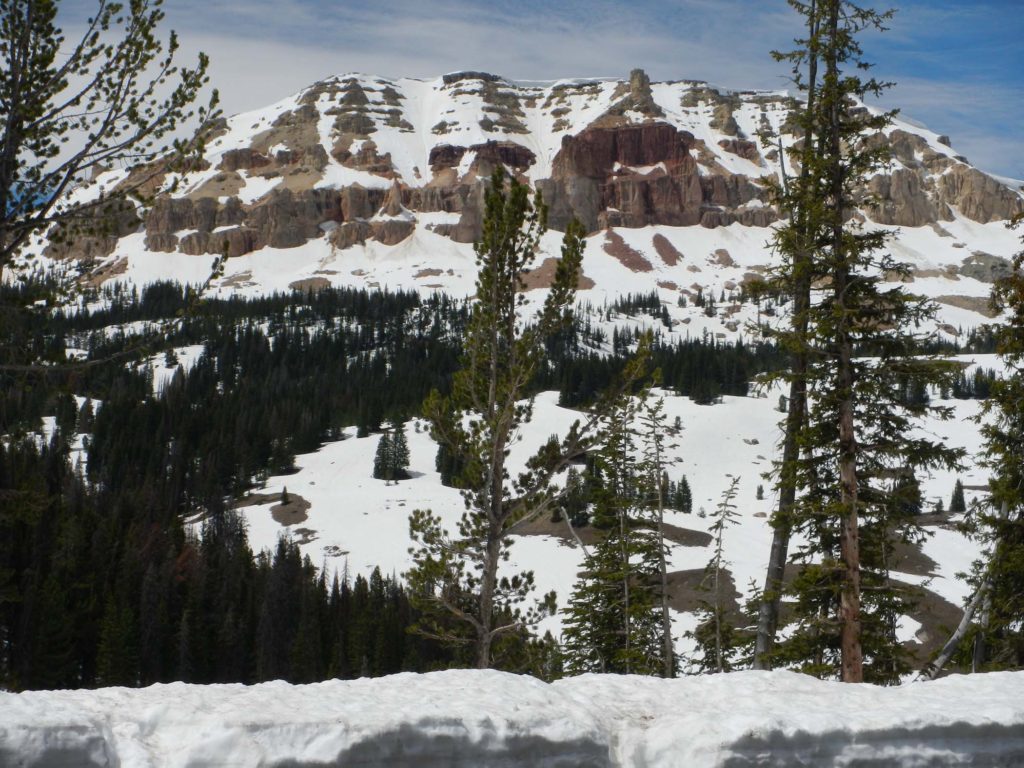 Yellowstone Touring Company Beartooth Highway and Wildlife Safari will take you into some of the most spectacular countryside in the Lower 48 States. Charles Kuralt has even called this stretch of highway straddling the Montana and Wyoming border, the most beautiful in America. The tour will be begin from Big Sky and then on to West Yellowstone with a trip to the Lamar Valley, which is considered America's Serengetti because of the large numbers and varieties of wildlife.
The tour will continue beyond Cooke City, climbing over the 10,947 foot Beartooth Pass with the view stretching for miles into Yellowstone and plains of Montana and Wyoming. The highway will also give you unforgettable views into the Absorka Beartooth and North Absorka wilderness areas. Some of the largest tracks of roadless land left in the lower 48 States. There are numerous high alpine lakes, many of which are above the tree line and the tundra line (the point where most vegitation will not grow).
On the Montana side of the Pass, visitors are greeted with a 4,500 foot vertical drop down into the Rock Creek Canyon. Snow clings to the walls year around. Visitors in May, June and July will be treated to watching skiers navigating some of the most extreme terrain found in the Rockies.

Tour Highlights:
The Lamar Valley, Cooke City, the Beartooth Highway, Beartooth Pass (10,947 ft), Vista Point, Beartooth Falls, Pilot and Index Peaks and some of the most rugged countryside in the Rocky Mountains. This tour may be subject to weather closures and may traverse the equally spectacular Chief Joseph Highway and or the East Entrance Highway.
Common Wildlife:
Because of the wide variety of terrain and elevations found on this tour, it is possible, especially Memorial Day through the Forth of July, to see every species of wildlife found in the Yellowstone area. Elk and Bison are commonly viewed on every tour. Pronghorn Antelope, Black Bears, Grizzly Bears, Wolves, Coyotes, and Mule Deer are fairly common in the spring and are still possible to view throughout the year. Big Horn Sheep, Mountain Goats and Moose are also a possibility.
Some Intersting Facts:
Yellowstone National Park was established by President Ulysses S. Grant on March 1, 1872, and was the first national park in the world.  The vast mountainous forests and grasslands of Yellowstone Park are home to some of our nations most spectacular and diverse wildlife. Bear, Wolves, Elk, Moose, Pronghorn, Bighorn Sheep, Deer, Coyotes, Mountain Lions, and other animals have been documented in the park. Free-ranging herds of Bison and Elk also live in Yellowstone, fed by many of the unique species of plants that call the park home. Trumpeter Swans and Bald Eagles are also common sights in Yellowstone.